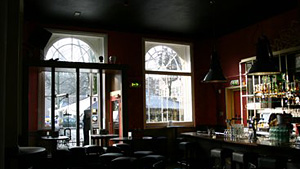 Don't miss out on the Design by Fire 2009 Afterparty
Join us at the Design by Fire Afterparty and pick up where you and your fellow participants left off at the conference. The party will be at Hofman Café and starts around 8.
Around the clock of 6 we will bring the conference in the Railway museum to an end. But it would be a pity to hurry home when you have just met a load of new peers. Especially since there's so many nice restaurants and dinner cafes nearby.
Here's the deal. We will hand you a map with some suggestions to give you a head start. After dinner, we hope to see you back at the Design by Fire Afterparty in Hofman Café. The Afterparty will start at 20:00. A DJ will take care of some fine music.
The Design by Fire Afterparty is sponsored by Chi Nederland, the local chapter of ACM SigCHI. Board members of Chi Nederland will be present at the afterparty to inform you how you could get active in the organization, either as a board member or in one of the committees. Give them your business card if you're interested.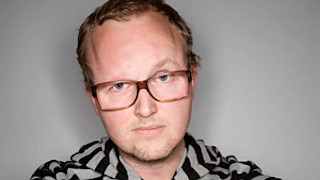 All tickets sold out, Marcel Kampman completes lineup
We're happy to announce that last Wednesday, just one day shy of our early bird closing date, we sold the last available tickets to this year's Design by Fire Conference.
Thank you to all who registered — we're really looking forward to meeting you at the Spoorwegmuseum on October 20th.
We'd like to take this opportunity to let you know that Marcel Kampman will be speaking at DxF 2009, completing this year's lineup. Marcel will point out some potential fields where designers can apply their knowledge to end up with new things and share his definition of designer in this constantly changing world.
You can find the complete program and schedule for Design by Fire 2009 here.
Posted on Wednesday, October 7th 2009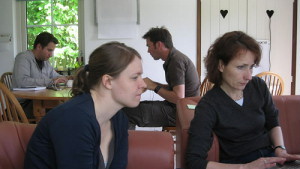 Design by Fire cafe #001
To ease the waiting until October 20th, the Design by Fire Conference team is organizing the first 'Design by Fire Café', an informal gathering for (interaction) designers.
The first café edition will take place on Monday 28 September 2009 in Utrecht (NL). Each café will feature a short, inspiring presentation as tapas for discussion and chat.
Posted on Wednesday, September 9th 2009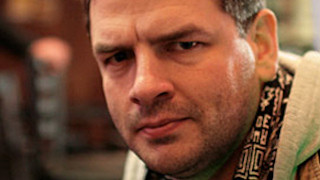 Matt Jones to close DxF 2009
Matt Jones, co-founder and lead designer at Dopplr.com, will address the DxF 2009 closing keynote. Also confirmed: Alrik Koudenburg and Clearleft's James Box and Cennydd Bowles.
Alrik Koudenburg, a curious and analytical design director, will talk about the importance to keep taking risks, about getting comfortable with being uncomfortable to come up with fresh new work.
James Box and Cennydd Bowles, UX Designers at Clearleft, will examine parallels between music and interaction design, including harmony, genre, rhythm, fashion and emotion.
Posted on Wednesday, September 2nd 2009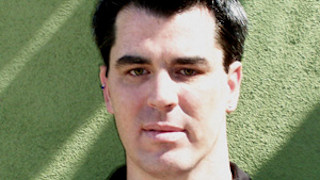 First 2009 speakers confirmed
Robert Hoekman, Jr. — author of Designing the Obvious, Designing the Moment and the upcoming Web Anatomy — accepted the invitation to keynote at Design by Fire 2009.
Next to Robert's keynote — in which he will address the topic of Interaction Design Frameworks — we're happy to announce that Tom Jenkins and Ronald Mannak will be speaking at this year's conference as well.
Tom Jenkins, working as a Design Specialist in the Service and UI Design team at Nokia Design, will give suggestions for communicating new interactions. Ronald Mannak, founder and CEO at Monodomo (formerly 1uptoys) may start his talk where his email signature ends: "Watch Apple co-founder Steve Wozniak beatbox with Monodomo's bChamp."
Posted on Wednesday, August 19th 2009
Preparations for third Design by Fire Conference on full speed
The date for this year's conference is set on Tuesday October 20th. The conference team has chosen the national railway museum to host the conference.
Early bird registration will open on Monday August 24th. Stay tuned for speaker updates, which we will announce through the website and Twitter.
Posted on Tuesday, August 18th 2009