Conference program
The conference took place at the Media Plaza in Utrecht on Tuesday .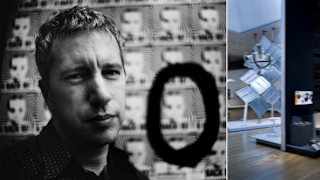 C30, C60, C90, GO!
— Brendan Dawes (magneticNorth)
For Brendan Dawes his work and career has largely been based on the process of iteration and how one thing leads to another, though usually in a very round about way. In this session Brendan will take you through his approach to interaction design and creativity with both real world examples and personal experimental work that often have "play" and "fun" at it's core.
Brendan Dawes is Creative Director for magneticNorth, an interactive design group from Manchester. The Museum of Modern Art in New York featured Brendan's "Cinema Redux" project as part of the ground breaking "Design and the Elastic Mind" exhibition in 2008.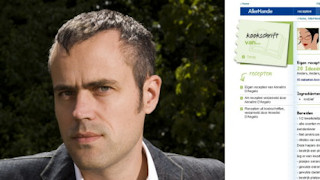 Motivations for cookbooks and llowlifes
— Gert Hans Berghuis (Fabrique)
Why do people keep a cookbook on the Albert Heijn site? Why do people blog about their last holiday?
Gert Hans Berghuis identified eight reasons why people contribute to online/shared content. Illustrated with cases from his own design portfolio he will suggest ways to address these different motivations in social web applications.
He will furthermore discuss the differences between anonymous and credited contributions, and investigate the contrast between co-creation for effect and as pastime.
Gert Hans Berghuis graduaded in 1996 as industrial design engineer. In the same year he joined Fabrique Communication & Design, a design agency for graphic design, new media, industrial design and spatial design.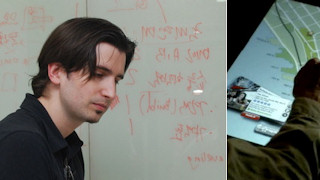 Predicting the Past, a Design Vision for Surface
— Joe Fletcher (Microsoft)
A new inflection point in human-computer interaction is upon us. Along with other technologies, Microsoft Surface marks a departure from graphical user interface or GUI into the world of Natural User Interface or NUI. This talk for the UX Community focused a lens on how one design team is thinking about designing for a new era in which intuitive interaction is the imperative. Using theoretical models drawn from a mix of history, science, philosophy, and even video game design, this presentation revealed some principles behind experience design for Microsoft Surface and beyond.
Joe Fletcher is a User Experience Manager at Microsoft Surface. His role at Surface is to assist in the comprehension of the unique properties of multi-touch as an input system, and developing new forms of UI that take advantage of this.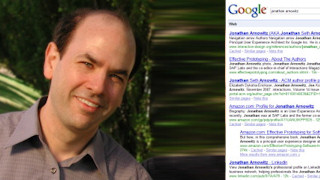 Innovation and Design in a World of Engineering
— Jonathan Arnowitz (Google inc.)
"We want this software to be the ipod of document management registry backends. But we want it done by next Tuesday." Engineers love hard goals, tight deadlines and sure outcomes. Designers thrive on open processes where the path they are leading us is unknown until the end. Add to this mix Product Managers who just throw up their hands, "Just build the damn thing, we'll fix it later."
How does a designer thrive in this kind of environment. How can you maintain the poise to be creative in the face of such out of touch desires. Even if an ipod of registry backends was possible, would anyone want it? If it was desireable, why is it that few are willing to put in the effort to become the ipod of whatever... and lastly screw the ipod because it's a usability nightmare... right?
"Been there" but refuse to have "done that"? This talk is about you.
Jonathan Arnowitz is User Experience Architect at Google. Jonathan has over 20 years experience in designing user experiences and is co-author of the book 'Effective Prototyping for Software Makers'.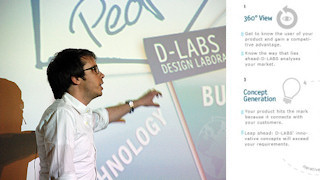 Innovation finding and user centered design
— Thomas Küber and Julian Masuhr (D-LABS)
In the ever more diverging market of software enhanced products, innovation can be stated as one of the key factors for business success. Using the Design Led Innovation (DLI) approach D-LABS assists companies in developing solutions that truly meet their users' needs.
With a strong emphasis on generating a broad range of ideas at an early stage, they seek to get innovative thoughts into market ready products.
Interdisciplinary teams of user researchers, interaction designers and prototype developers work in an iterative process to indentify actual and latent user requirements and to design user-centered solutions.
Thomas Küber and Julian Masuhr will give an overview of the methods and techniques used within the process and get into detail on recent real world examples.
Thomas Küber and Julian Masuhr are Interaction Designers at D-LABS GmbH, a design and consulting company located in Potsdam, Germany.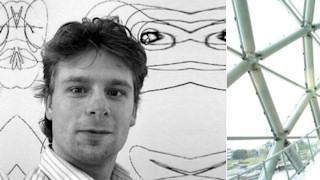 Architecture = Interaction
— Marthijn Pool (ONL [Oosterhuis_Lénárd])
Interaction is a high level of action and reaction, but not in responsive manners like pushing a button to trigger an action, but in means of intelligence. By applying a set of rules the action and reaction are set between boundaries of freedom. So within the set of rules anything can happen, like the swarm of birds; very simple rules but complex behaviour.
ONL's non standard architecture is developed in the realm of information, input and output is being regulated by the designer. The essence of information determines the evolution of a design process and it's outcome. Architecture is the information and the architect plays an important role in regulating the effect of information on the design. The architect shapes the information, the building is actually a (consolidated) information model that can be triggered at any time. Buildings do interact with their users and environment as long as the building can process input and output. This makes interactive architecture, which is the next step for our built environment.
Marthijn Pool is senior project architect at . He is expert in interactivity, swarm theory and building practice.
Generation random, non-hierarchy & non-linearity
— Thomas Castro (LUST)
There has been much discussion lately about the role of design in this 'post-post-modern' age. The position of the designer has been defined for a long time as producers of structured communicative visual forms and identities. This view of the designer's role is not necessarily defunct, it is just shortsighted in light of recent developments in our culture. This paradigm shift can be simply described as previous linear models being replaced by non-hierarchical ones.
Although ideas of non-hierarchy and non-linearity are common approaches in the worlds of fine arts and media theory, the world of design has yet to be able to disseminate the uses of these critical forms into a coherent design strategy or unique visual language. In a time where we feel all these media forms can fundamentally support and carry a concept such as this, we are interested in seeing just how far we can take this and translate it into a practical form that is both challenging and communicative.
Thomas Castro is designer and partner at LUST, a design studio exploring new angles and attitudes towards graphic design and interactive media since 1996.