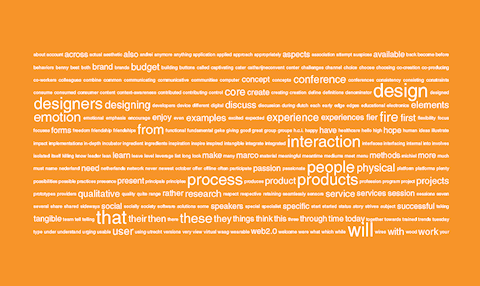 The Design by Fire Conference strives to be the breeding ground for the newest ideas on interaction design.
Conference on Interaction Design
The first Design by Fire Conference was held on in the authentic Catharijne Convent, Utrecht, The Netherlands.
The Design by Fire Conference provides a stage for inspiring professionals to share their passion for interaction design with peers — refreshing both knowledge and competence to cope with the challenges of modern IxD's professional practice.
110 Interaction designers, user experience researchers, creative pioneers and Web3.0 avant-gardists attended the conference.