Catherijneconvent, Utrecht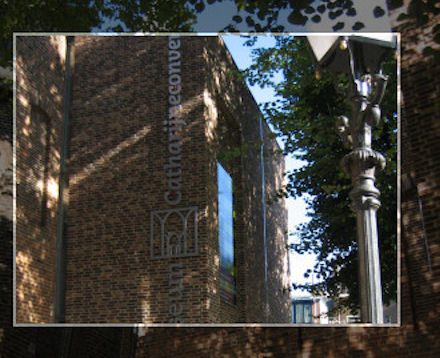 The Catharijneconvent has a long and colourful history. Originally built in the 16th century as a monastery for members of the Order of the Knights of St. John, it was named after Saint Catherine of Alexandria. The monastery's infirmary eventually became Utrecht's first teaching hospital.
Catherijneconvent, Lange Nieuwstraat 38, 3512 PH Utrecht.
How to get there
By public transport
From the main trainstation Utrecht Centraal it's a 15 minutes stroll to the musuem:
Leave the train station and the shopping centre Hoog Catharijne through the exit in the Godebaldkwartier and turn left in the direction of the Dom tower. Follow the signs to the 'museumkwartier'. Turn right into the Korte Nieuwstraat after passing underneath the Dom tower.
Or you can taken bus no.2 (tagged 'Museumkwartier', circular busline) and get off at bus stop 'Catharijneconvent' on the Lange Nieuwstraat.
Traveling by car
The museum is in the city centre of Utrecht. Follow the parking route (P) to the multi-storey car parks on the Springweg/Strosteeg.