Conference program
The conference took place at the Geertekerk in Utrecht on Friday, 14 October 2011.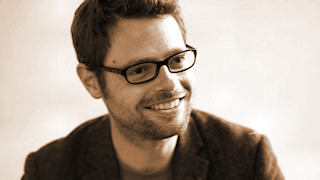 Death of the Input Box
— Didier Hilhorst (Flipboard)
Context is king in the world of devices — location, motion, position, audio, video, photo and social. But ultimately mobile is not about the device, it's about the environment and how, when, where and with who it's used or accessed. With a new context come new design challenges, but more importantly: new prospects.
A mobile context is very powerful, yet also limited in many ways with a necessity to simplify flows and interactions. The input box is not an experience, instead there's a need for single touch, tap or click interactions that delight people — and comprise some magic!
Didier Hilhorst is a Product Designer (and Resident Economist) at Flipboard, shaping the future of publishing: how we read, share, and interact with beautiful content. Previously he was a Co-founder at IntoNow, an easy and fun way to engage with your friends around your favorite television shows. Didier started as an Interaction Designer at IDEO.
Design for Social Dilemmas
— Nynke Tromp (Delft University of Technology)
Everything we do is supported by design. Whether we meet friends, work out or travel, we continuously make use of products and services. Design is not a neutral means to an end, but fulfills a shaping role in these activities. By stimulating, propagating, encouraging, obstructing or discouraging behavior, design influences how we live our lives.
In this session, Nynke will disentangle the influence of design on human behavior and will show how we can use design to contribute to social change. Examples illuminate what may be the unique value of design in comparison to regular interventions like campaigns, subsidies or regulation.
Nynke Tromp is a PhD researcher at Delft University of Technology. Her PhD research aims to deliver the knowledge and tools for designers to deliberately design the implicit influence products have on human behavior for the benefit of society. Within her research, she carried out projects for various clients including the Dutch Police, and real-estate developer Estrade. Nynke is owner of Ernst&Tromp, a design agency specializing in the development of products and services to contribute to social change.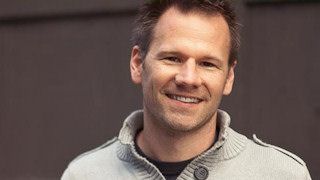 Interaction Design Beyond Screens
— Jamin Hegeman (Adaptive Path)
Interaction design has played a strong role in creating better digital products and better experiences for people who use those products. However, there are opportunities beyond the screen to practice their craft. Service design provides these opportunities.
In this presentation, Jamin will discuss the current places for interaction design and why it is well suited for service design. He will talk about service design, why it's important, and the challenges designers face advancing their practice to tackle service solutions.
Jamin Hegeman is Interaction and Service Designer at Adaptive Path. Previously, he was a senior designer at Nokia. Jamin is a member of the Service Design Network Advisory Board. He contributed to the book, This Is Service Design Thinking, and frequently speaks about service design and design practice at conferences and workshops. He also organizes Service Design Drinks and Thinks in San Francisco.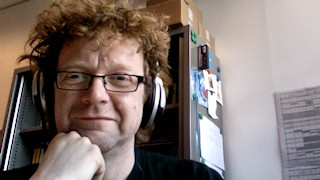 Tackling Complexity Through Collaborative Play
— Charlie Mulholland (Hogeschool van Amsterdam)
As the systems we design become more complex, work is changing from a solo activity to a team sport, where individuals, teams, partners and customers need to work together. Cross functional collaboration requires new skills and practices. How can you engage more people in the process, without losing the creative culture and energy that fuels the process?
Applying game thinking and game mechanics can help to form simple models of complex systems. Charlie will show how to involve others in your thinking, explore systems and experience them from within - while having serious fun doing so.
Due to family circumstances, Maarten Volders is unable to speak at the Design by Fire Conference. We are very glad that Charlie Mulholland has agreed to step in.
Charlie Mulholland teaches marketing, marketing communication and product development at the Institute for Interactive Media at the Hogeschool van Amsterdam. Prior to this he was head of school for the Communications and Multimedia Design Bachelor course at the Willem de Kooning Academie in Rotterdam.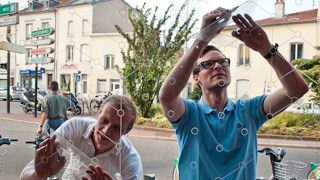 Form = Behaviour
— Daniel Gross & Joris Maltha (catalogtree)
Catalogtree is a multidisciplinary design studio founded in 2001. The studio's guiding design tactic is "Form = Behaviour". Typography, generative graphic design and the visualization of quantitative data are daily routines. Other recent endeavors include: D.I.Y. structured-light 3D-scanning, bristle bot development and the visualization of financial tick-data.
Through a visual essay, Daniel and Joris will discuss the design process of some their key projects. Amongst the presented projects will be an interactive iPad documentary on High Frequency trading and the flash crash of the Dow Jones on 6 May 2010.
Daniel Gross and Joris Maltha founded Catalogtree in 2001. Medium independent design, programming, typography and the visualisation of quantitative data are part of their daily routine. Their iPad documentary 'Money & Speed: Inside the Black Box' commissioned by VPRO Tegenlicht is nominated for the Dutch Design Awards 2011 in the category 'Best digital design'.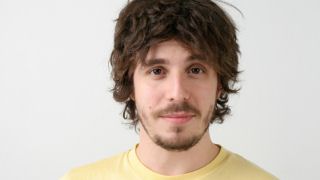 The Things We Used to Touch
— Jordi Parra (IDEO)
As we move towards digital services, we are slowly leaving behind physicality in our lives. We are becoming more dependent to computers and smartphones. Digital music, books and other publications are not consumed the way they used to be and this is bringing new challenges to us as designers.
Industrial design is embracing all these new opportunities, but are we really doing a good job in making our lives easier? This talk is a reflection about how everyday objects have changed over time and how we used to do the same tasks in the past.
Jordi Parra is an Interaction Designer at IDEO Chicago with a big interest in the intersection between Product and Interaction design. After working as a Product Design Engineer for a few years, he quit his job and moved to Sweden to pursue a more creative education at the Umea Institute of Design. Before moving to the States, he worked at Designit and collaborated with Spotify, with whom he designed a tangible radio to use their service.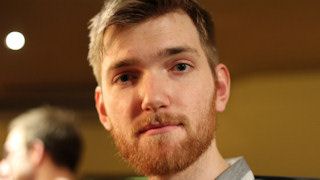 The Data Will Improve Rockets
— Matthew Sheret (Last.fm)
Narratives shape our journeys through data. Those stories don't have to be complicated to have a huge impact. All you have to do is think about your audience — your companions — and where you want to take them.
But when 'stories' can mean anything from links to infographics, what lessons can help us make sure these journeys stay relevant and compelling?
Using charts, tweets, diagrams and Doctor Who, Matthew will explore the benefits and skills involved in creating compelling data narratives... as well as the pitfalls that await those who fall short.
Matthew Sheret is Last.fm's Data Griot. He uses everything from tweets to radio scripts to tell stories about Last.fm.
He has worked for Newspaper Club, Thomson Reuters and Dentsu and in 2008 co-founded We Are Words + Pictures, a team who promote up-and-coming comic book creators in the UK.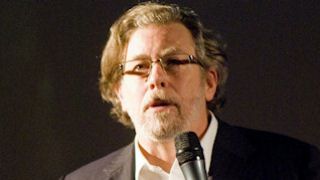 Thinking about the Future of Interaction Design
— Eric Reiss (FatDUX)
George Orwell, the author of '1984', wrote: He who controls the past commands the future. As designers, we have controlled the past. It is now our task — our duty even — to define the future for the many millions of people who lack our opportunities, imagination, and passion.
Let's not think of innovation as merely a new idea, but as a reproducible method that enables us to solve a problem effectively. Let's not let our understanding of the past place constraints on our imagination. We cannot allow ourselves to waste more time trying to define the very boxes we want to think outside of. Let's not worry about where we will be tomorrow, but let us think where we want our children to be in 10-20 years.
Eric Reiss has been meddling with media and web projects for longer than he cares to remember.
Eric is a well-known author, a former president of the Information Architecture Institute, chair of the EuroIA Summit, sits on the advisory boards of the Copenhagen Business School and Kent State University. He was Professor of Usability and Design at IE Business School in Madrid, Spain.
To pay the bills, Eric is CEO of the FatDUX Group, a user-experience company headquartered in Copenhagen, with offices and affiliates throughout Europe and North America.
Vocal performance by Voïsz