Designing for inclusion
15 November 2019 – Utrecht
Designing for inclusion ensures that the full diversity of your target group can make optimal use of (digital) information and communication resources. By placing diversity at the centre of your design process, your solution will ultimately serve a larger group of people; designing from inclusion helps you to focus on the things that matter.
Keen Public has developed the Inclusion Development Toolkit in collaboration with TNO and Gebruiker Centraal. During the workshop we will discuss the 'Why', 'How' and 'What' of Inclusive Design and then work with the toolkit. This will map out the concrete consequences of inclusion for digital products.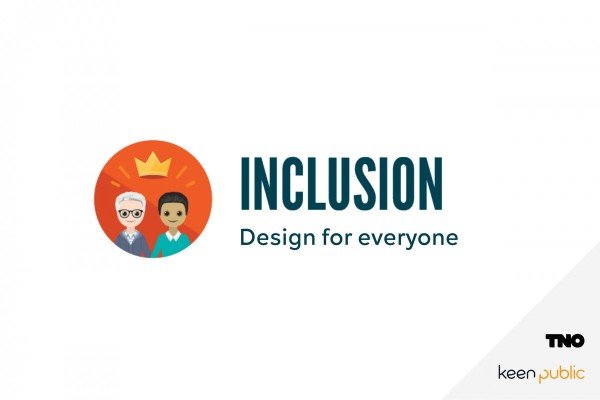 About Jeroen Havinga
Jeroen Havinga is Lead Designer of Keen Public, the area of Keen Design specialising in government-related UX design projects. Here he is responsible for everything that touches design in combination with the government. Designing from the user's perspective and thereby translating technology into user-friendliness; where his main focus is to discover the thought and reasoning behind the question.
About Rosie Paulissen
Rosie Paulissen works as an interaction designer at TNO where she is involved in the iterative development of human-machine interaction concepts, guaranteeing the needs of end users in all kinds of social domains. She enjoys delving into a context and working together with others to arrive at new concepts.
Practical information
Date and time
Friday 15 November 2019
Location
Hiro
Voetiusstraat 2
3512 JM Utrecht
Tickets
€ 15,00. No vat applicable.
Conditions
Tickets can not be canceled, but are transferable.
Read the information for participants »
Contact
Please send questions and remarks to: workshops@designbyfire.nl.