Peace is waged with sticky notes
12 november 2018 – Utrecht
Mapping real world experiences of former violent extremists.
Can design can have a greater impact beyond commercial settings? That's what Jim Kalbach, author of Mapping Experiences, pondered when a global counter-terrorism organization approached him to facilitate a workshop in Abu Dhabi. Earlier this year, Jim applied mapping techniques to help understand the experience of former violent extremists.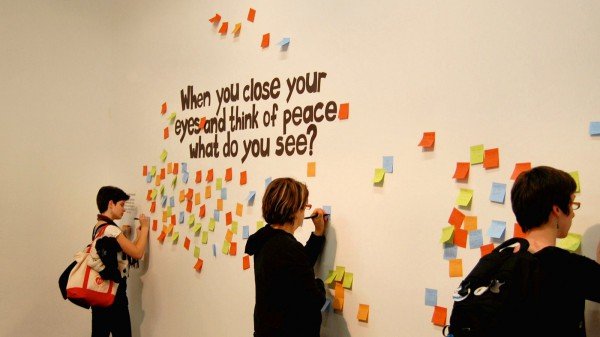 In this talk, Jim will discuss the details of his inspiring project and reflect on some of the experiences he had working with ex-hate group members. He'll then show his approach in applying principles of experience mapping and design thinking techniques to a non-commercial setting. In the end, our skills and methods can have an impact on the broader social good.
Jim Kalbach is an author, speaker, and instructor in user experience design, information architecture, and strategy. He is currently Head of Customer Experience at MURAL. Jim has worked with large companies, such as eBay, Audi, SONY, Elsevier Science, Lexis Nexis, and Citrix.
In 2007 Jim published his first full-length book, Designing Web Navigation (O'Reilly, 2007). His second book, Mapping Experiences (O'Reilly, 2016), focuses on the role of visualizations in strategy and innovation.
Practical information
Date and time
Maandag 12 november 2018
Location
Restaurant De Branding
Croeselaan 303
3521 BT Utrecht
Contact
Please send questions and remarks to: cafe@designbyfire.nl.